¿How does the Caja China works?
In this amazing grill, the meats end up low in fat since they are cooked in their own juices, achieving meats and vegetables of excellent flavor, color, tenderness and juiciness. The Chinese Smart Grill Box is very versatile when it comes to cooking techniques, remember that in this grill you can explore different cooking techniques: box, grill, salt, mud, steam, rag and smoked. If you want to buy our Caja China or any of our accessories you can do it in the following link: Virtual catalog where we have a variety of models, prices and sizes.
All our products are guaranteed and of high quality.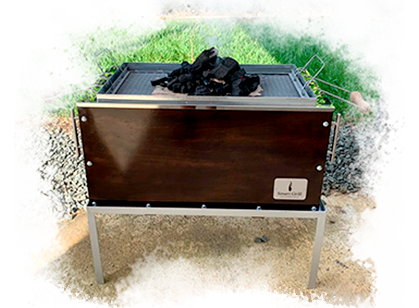 Step 1
Put the charcoal on the grill, spread it and set it on.
spread it and set it on.
Step 2
Once the coal is lit,
put all the food inside the box.
Step 3
Cook the food and
make sure you turn it over.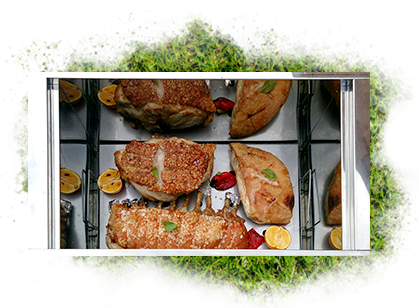 Step 4
Once the food is ready,
take it out and serve.
Smart Grill Charcoal BBQ Type Caja China
We have a great variety and models in Chinese BBQ-type boxes and BBQ accessories, all our Caja Chinas have the highest quality and are protected by design patents, we make shipments and shipments to any city in Colombia. Enter our products catalog (Caja China and accessories) and enjoy the benefits of preparing meats and vegetables in our roasting boxes. In no roaster you will get a crispier skin or a juicer meat as in our Caja China.
Smart Grill Accesories
Any place is the right place
Our smart grill Caja China charcoal grill is very versatile, since you can use them for your home, farm, apartment terrace, restaurants, hotels and much more.
Latest recipes
Recipes prepared in our Caja China.
Learn to cook very easy.
Preparing three delicious cuts of pork (Rack, palette and tip of the leg) in the small classic Chinese wooden box,...
Leer Más
All items loaded
No more page